En Tir
En tir meaning 'of the Land' in Cornish is our second series of quilts. Drawing inspiration from terra firma.
Being part of the land and what we take from it. Cornish miners tools, minerals, stones and rock formations in sumptuous terracotta, blacks and browns.
Discover our other quilt collections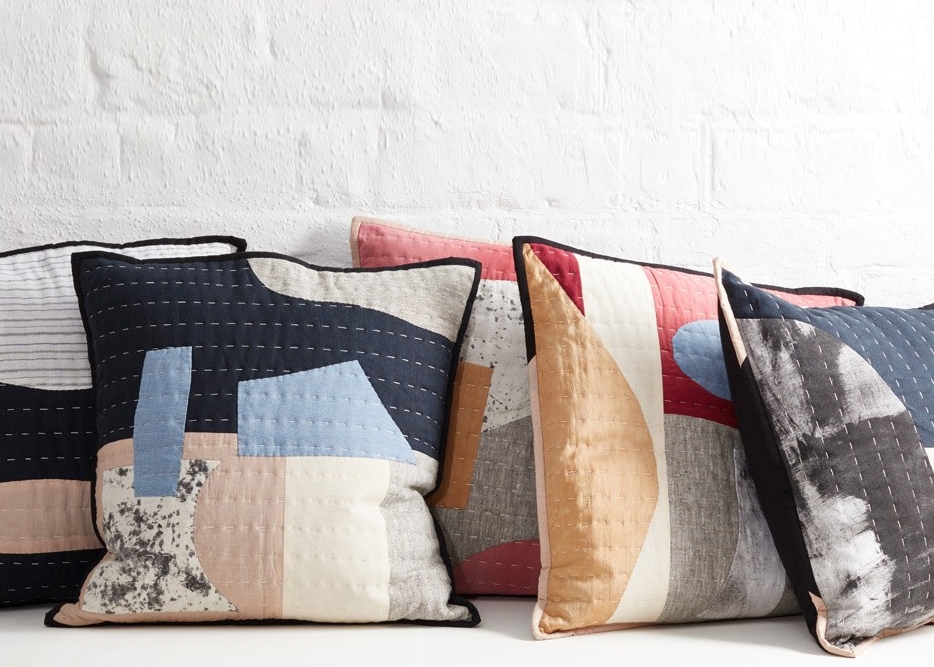 House of Quinn quilt collection 2018 - Renewed is all about giving life to forgotten textiles. Using a selection of renewed fabrics which have been hand painted, printed or dyed and turned into functional quilts for the home.
We use a selection of traditional techniques inspired by kantha and Shashiko quilting to make contemporary objects for the home.